Variator for Piaggio Competition Special 50cc
10
% OFF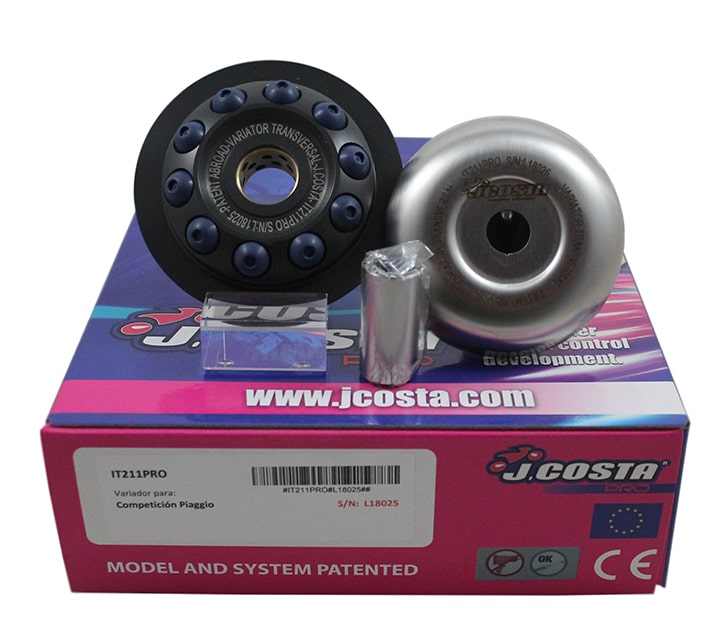 Variator for Piaggio Competition Special 50cc
---
---


Free shipping to Spain (peninsula) for orders over 99€ (taxes included).
For the rest of the shipments the rates of the available logistic providers will be applied.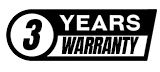 Features of JCosta variator PRO for Piaggio Competition Special 50cc (Crankshaft 15")
Complete variator kit for scooter consisting of variator body, bell, bushing, bolt and rollers. It is recommended that the assembly is done by professionals to ensure proper operation.
With the variator for Piaggio Competition Special 50cc (Crankshaft 15") JCosta PRO you will achive:
Smoother running.

Better aerodynamics.

Weight reduction (inertial control).

Lower temperature inside the variator, thanks to its revolutionary design with heatsink.

Higher quality of all the variator components, thus increasing its durability and lower maintenance.
As a result, we will get:

Faster performance.

A greater reaction to the Gas Fist, thanks to the Roller Pressure-Depression effect.

A reduction in fuel consumption.
Compatible models with variator for Piaggio Competition Special 50cc (Crankshaft 15")
| | |
| --- | --- |
| APRILIA | SR HIPER2 50cc, SR R FACTORY HIPER2 50cc |
| DERBI | ATLANTIS 50cc, GP 1 50cc  |
| GILERA | DNA 50cc, ICE 50cc, RUNNER 50cc, RUNNER FL/POGGIALI 50cc, RUNNER SP 50cc, STALKER 50cc, STORM 50cc, TYPHON X 50cc, TYPHON XR 50cc, TYPHOON 50cc  |
| ITALJET | JET SET 50cc, TORPEDO 2T MOT.PIAGGIO 50cc |
| PIAGGIO | DIESIS 50cc, FLY 2T 50cc, FREE 50cc, FREE FL/FL2 50cc, LIBERTY 2T 50cc, LIBERTY RST 2T 50cc, NRG EXTREME 50cc, NRG EXTREME MC2 50cc, NRG MC3 50cc, NRG POWER 50cc, NTT 50cc, QUARTZ 50cc, SFERA - SFERA MAQUILLAGE 2 50cc, SFERA FL RST 50cc, VESPA ET2 50cc, VESPA LX 2T 50cc, ZIP BASE 50cc, ZIP CATALYZED 50cc, ZIP FAST RIDER 50cc, ZIP RST - ZIP RST DISCO 50cc, ZIP SP 50cc  |
Esta es una vista previa de los productos vistos recientemente por el usuario.
Una vez que el usuario haya visto al menos un producto, este fragmento será visible.
Recently viewed products